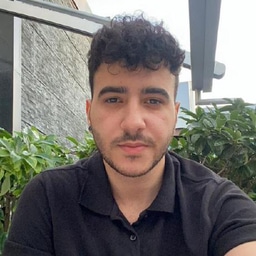 👋🏻
Hello, I'm Baran. I'm a Front-End and WordPress developer with 4+ years of experience. I enjoy building sites & apps. My focus is React (Next.js).
About me
After graduating with a degree in Computer Programming, I decided to pursue my passion for programming. I have been developing myself in the software field for 4 years. I started my software adventure with WordPress. I learned by watching software videos on YouTube. My favorite part of programming is the problem-solving aspect. I love the feeling of finally figuring out a solution to a problem. My core stack is WordPress, React.js, Next.js, Node.js, and MongoDB. I am also familiar with TypeScript and Prisma. I am always looking to learn new technologies.
When I'm not coding, I play video games, watch movies, and research new software technologies. I also enjoy learning new things.
My projects
SEO AI

(seometa.io)
A tool that I created with GPT-3.5 Turbo that creates meta title, meta description and meta keywords according to the post content or subject the user enters.
ChatGPT
Next.js
TypeScript
AI
TailwindCSS
My skills
WordPress
HTML
CSS
SCSS
JavaScript
TypeScript
React.js
Next.js
Node.js
Git
Bootstrap
TailwindCSS
Prisma
MongoDB
Redux
GraphQL
Express
PostgreSQL
Framer Motion
Flutter
React Native
Firebase
My experience
IQMotion (WordPress Developer)
Izmir, Turkiye
Creating new WordPress websites and updating existing customers' WordPress websites using Elementor.
2022 - present
Mucizefikir (WordPress Developer)
Istanbul, Turkiye
My responsibility is to integrate website designs from HTML to WordPress, build websites and update existing clients' WordPress websites.
2021 - 2022
Manisa Celal Bayar University
Manisa, Turkiye
Associate Degree Computer Programming
2017 - 2019